Published 01-07-2018 23:00
A little-known feature on the AV4PRO is that the hotkeys will filter down to cascaded AV4PRO switches.
For example, connect two AV4PRO switches together, where the USB from the Master of port 1 is connected to the console port of the Slave.  The keyboard and mouse are connected to the master AV4PRO.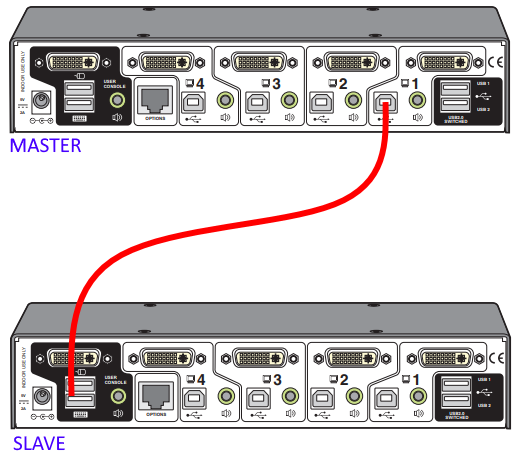 Hold down the CTRL+ALT key (default) and press 1 to chose port one of master, press 2 then release the CTRL+ALT keys.  This will instruct the AV4PRO to switch to port 1 on the master and then to port 2 on the slave.