Upon request from a member of the Adder Support team, you may be asked to retrieve timing details for calculating a custom video mode.
In VNC Viewer, navigate to Controls -> Video Settings -> Advanced -> Timing Details. 
Please report the Horizontal and Vertical periods and polarity as shown in the screenshot below to Adder Support.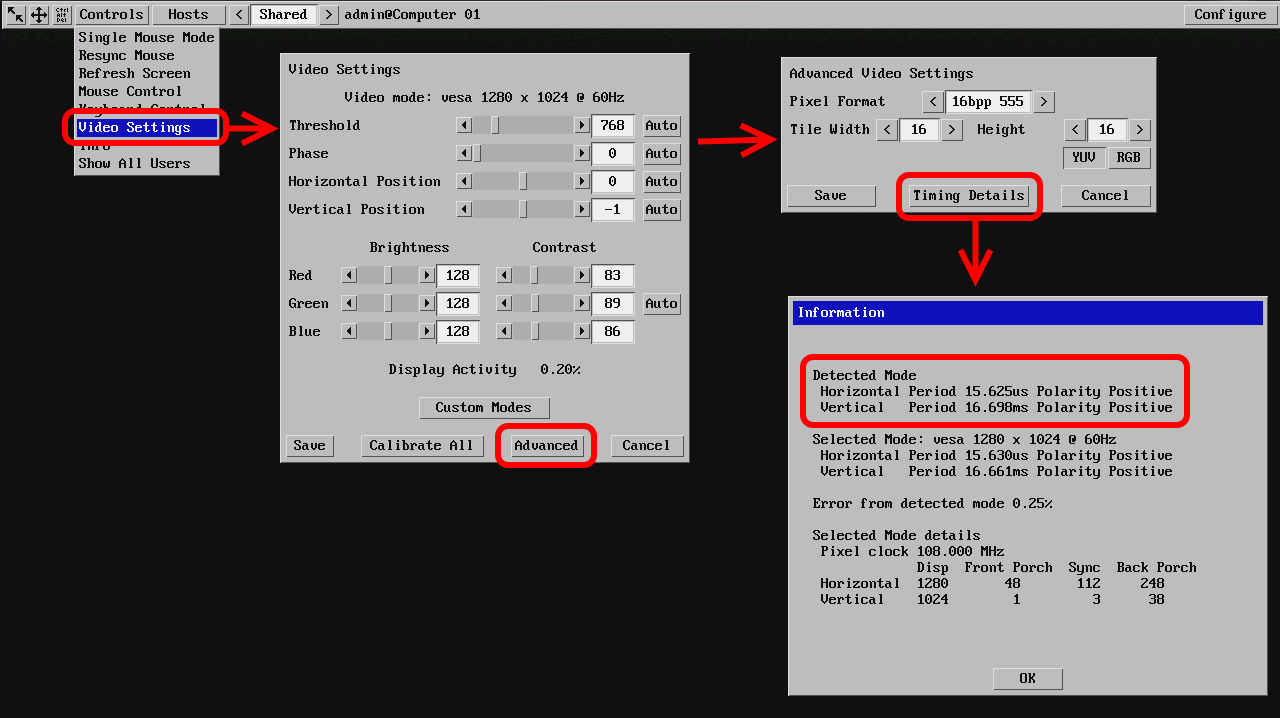 This page is related to Adding a custom mode.