This page will guide you through configuring your network adaptor to reach default IP addresses for Adder products on Windows 10. To do this you'll need to have admin privileges on your computer.
Step 1
There are a number of ways to start, you can either search for "network and internet settings" in the start menu or right click the network icon in your taskbar.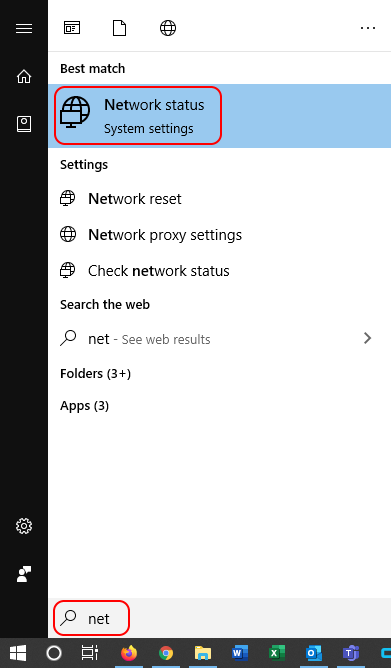 Step 2
From here we're taken to the network status page. We need to navigate to the "Ethernet" tab and then "change adaptor options"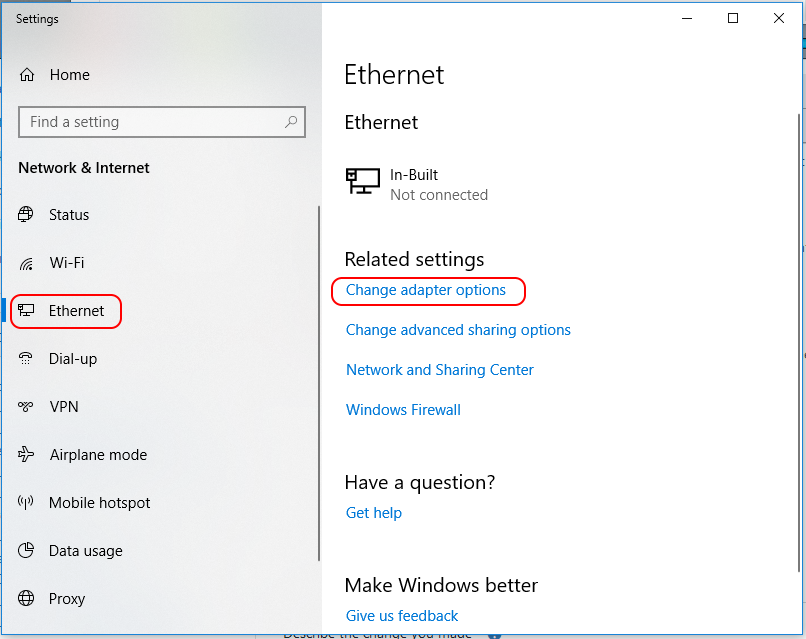 Step 3
From the network adaptors page we then want to select the adaptor that will be connected to the network we want to access. Then click "change settings of this connection"

Step 4
We are then taken to the properties tab for this network connection. We want to change the IPv4 settings on this network connection so select "IPv4" and then click the properties button.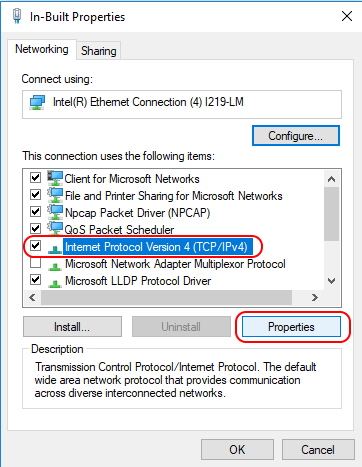 Step 5
On this IPv4 properties page we then choose to set an IP address for the network adaptor to use. Here we then need to add an IP address that is within the network range of the IP address of the product we want to access. In the example I've used an IP address that can be used to access the Infinity ranges' default IP address'.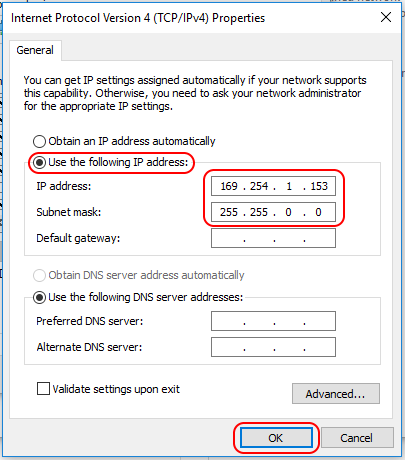 Alternatively, rather than setting only one IP address for the network adaptor to use we could add multiple IP address'. To do this you'll need to have one IP address set as above, but then also select "Advanced".
This will take you to advacned TCP/IP settings. Here if you click "Add..." and then fill out another IP address you wish to use this additional IP address will also be used by your network adapter.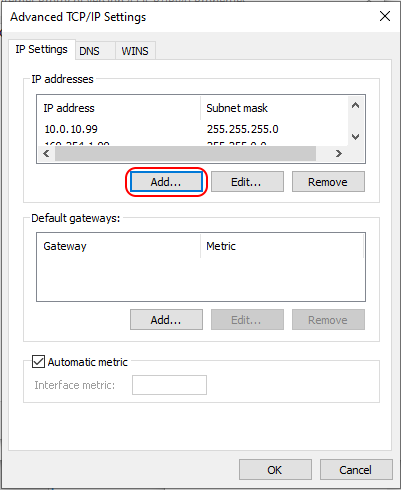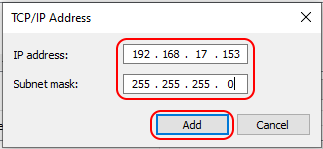 Once these have been filled in correctly you can click through the "OK" and "close" dialogues to exit the network settings. With this your network adapter has been correctly configured with one or more IP addresses for you to use.