By default when using the local connection on the IPEPS-DA you are asked to log-in before viewing the host computer. This is presented each time the IPEPS-DA is powered on.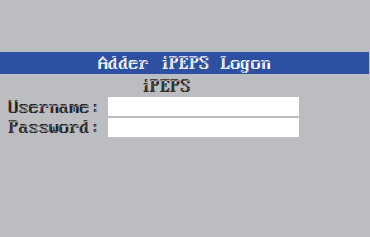 To configure the IPEPS to automatically log-in to the Local Console you must log-in using VNC.
Instructions
Connect to the IPEPS using the VNC Viewer.
Log-in as Admin
Click on the Configure button at the top right-hand side of the screen.
In the Configuration menu, click on the User Accounts button.
On the Users list is a column called Auto Logon.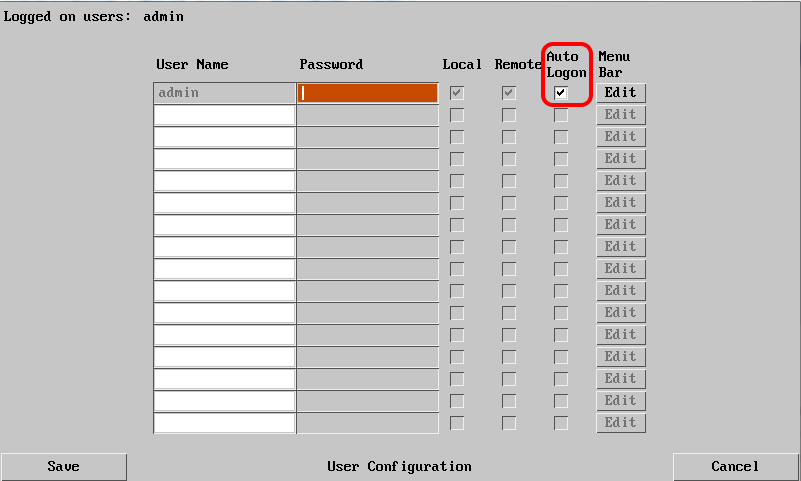 Create a new user if you wish, or use the default Admin account.
Tick the Auto Logon checkbox for the User Account that you wish the Local Console to automatically log-in as.
Press Save to commit the change.
If you now power cycle the IPEPS-DA then it will automatically log-in to the console.