This page will guide you through how to configure the AVX5016IP (CATx5016IP) for use with LDAP and the different options to bear in mind.
Important
The user names and passwords from LDAP are not stored on the AVX5016IP, the LDAP server is queried at each login that is recognised as not a local user.
Step 1
LDAP settings are a function of the VNC server embedded in the unit, this means it can only be configured from the VNC viewer. First make a connection to the unit on it's assigned IP address (192.168.1.22 by default). From there select the Configure button from the top right of the viewer. You'll either need to be the admin account or have the permissions to access this.

Step 2
You will then be taken to the configuration context menu screen. From here select the LDAP configuration page as indicated below.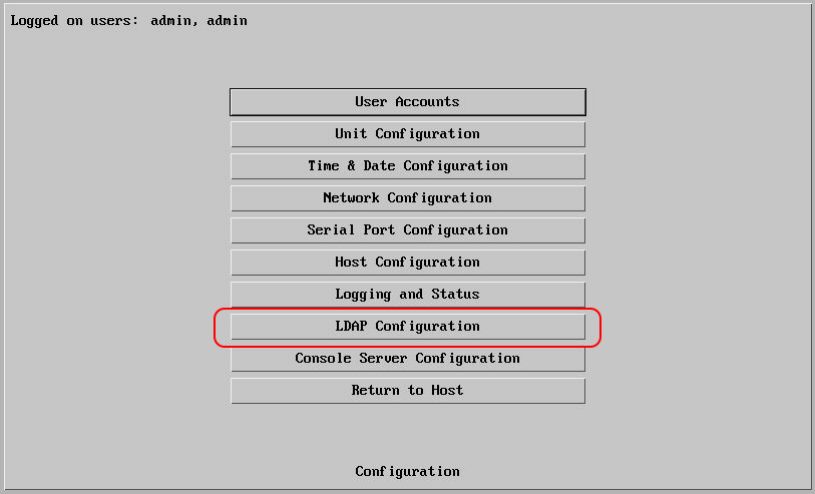 Step 3
The options will be greyed out at first, you need to select the tick box "Use LDAP" and then the other options will become editable.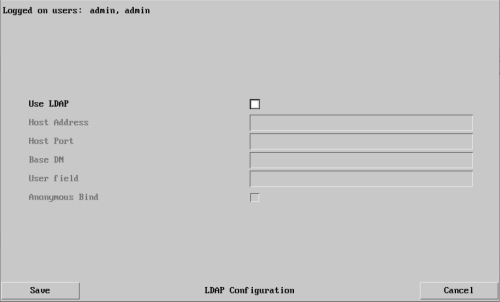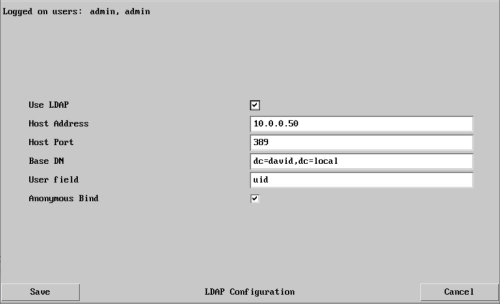 Step 4
Fill in the details of your LDAP server. It must be in the same network range as the assigned IP address for the AVX5016IP and "Anonymous Bind" must be ticked. There is no entry field for authentication credentials so if Anonymous Bind is not enabled on both your LDAP server and the AVX5016IP it will not be allowed to verify the LDAP servers database.
Important
Anonymous Bind must be ticked

The rest of the configuration can be filled in as required for your application. Provided the information input is correct and understood by the LDAP server you're pointing the AVX5016IP it can be anything within the LDAP standard.